In '64 we were as a rosebud,
Tightly wrapped in safety as we stepped into the unknown
As the rose blossomed and opened with maturity,
Petals dropped
But the essence of their fragrant memories
Linger with each of us
They are now in the light and we welcome the spirit of their friendship
joining with us
As we celebrate our history...rekindle the meaning of friendship
...and face the future with a youthful hopefulness.
In celebration of the lives
and lasting memories of those who have passed from us...
Gordon Bock Pamela Deane Marshall Jacqueline Green Griffin
Charles Gentry Joseph Guerra Frank Hagel Betty Jo Semon Carson
Nancy Heckert Stephen Kulmus Dale Lacy Donald Nigro
Richard Stanton David Templeton Raymond West Edward Tucker
Ed Wutzke Ed Patterson Chuck Nolan Terry Larson Walter Silin
**********************************************************************************************************
The "Uptown". This used to be a major Site of our reunion.."Westport Class of 64".
movie theater when I was young. I was even Now used for gatherings like ours.
an usher here when I was 11.
Very ornate. It would be a shame if not Taken in theater itself. Was always excellent
preserved. mood lighting for the young lovers.
Stairway to heaven....the balcony!! Front Lobby.
Judy, Da Tiger, and Dave. Sherry & Terry with hubbies. Done
well!!
Deanna, Kathy, and Linda. Sweethearts! Marla and Nikki in stare down!!!
Haven...remembering the time when. Walt telling Sharon and Kenny about the
time he peeped into Bill Mosses window!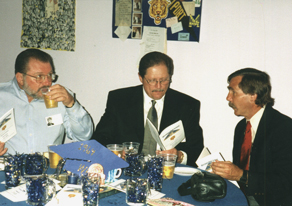 Me and Dick Hughes. Walt Silin, me, and John Jaros.
Our basketball star turned golfer with his The jive man himself, Mr. soul train, man in
very patient wife, and Darlene with her the groove...Dick Soule!!! He still shakes a
smoken husband! Good 4some! mean bootie!!!
The Sharon sandwich!! Dave & Walt. You betcha she's all mine...Mr. jock, and friend
to all, Vince and his lovely wife and partner.
Mr. Mike Oliver, who is a world traveler and Kenny Ladner, a friend since first grade
artist, doing the shuffle with his wife. and lost for many years, and now found,
and wife.
My e-mail buddies and very good Anna & Jennifer enjoying the moment!
friends, Terry and Judy.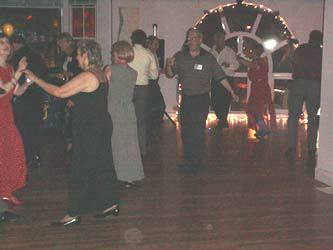 The dancing duo! Get down!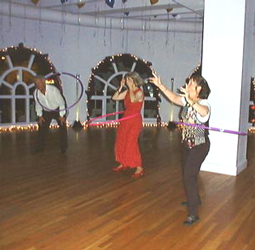 Mary Lulu singing "A girl can't help it"!!! Haven & Sharon still have the swing
to do the hola hoop. Poor Mike on
the other hand makes a good ring
toss.
Ralph enjoying Iris while Vince is practicing John serenading Tim and his wife. See
his quick draws!!! that sneaky George McGriff and Harold
Tuck?!!!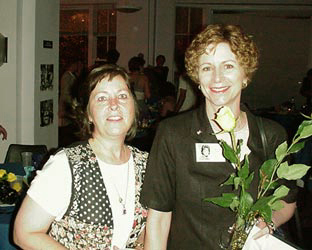 I'm gonna hit you!!! Sharon and our Sweet Alice and the Soule man! Hitch'in a ride!!!
Candy. They are as great as ever!!!
I just can't believe how good everyone Ann asking Jenny for just one ride on one
looks... of Jenny's horses!
Wayne, John, Roy, And Vic..caught at last! Tim, Mike, Robert, Mary Etta, Harold, & Don.
Our 'partial' Class of '64.......See you all for #40 in 2004!!! The Best to all!!!